Years 5 and 6 2017 - 2018
Mrs Bours
Mrs Fish
Mr Evans
Summer Term 2018
Welcome to Summer 2018!
I hope you have had a brilliant Easter and are
ready for yet another hard-working term ahead...
UP-TO-DATE NEWS AND REMINDERS:
PE Days

- This term PE is now TUESDAYS and FRIDAYS. Please ensure you have your kit in school on the correct days.

Homework

- All homework diaries should be signed by an adult at home and need to be in school every Friday to be checked by either myself or Mrs Fish.
______________________________________________________________________________________________________
This term sees the 'Final Countdown' for year 6; our final 4 weeks of revision before the SATs tests and more importantly their last term at Castle!
What are we learning about this term?
Topic: The Aztecs - Taught by Mr Evans, you will find out about this native American civilisation who lived in Northern Mexico. Focussing mainly on their lifestyle, you will discover how they lived, what they ate and what they believed. Chocolate became a famous discovery of the Aztecs, and with the invasion of the Spanish in 1519 came the introduction of chocolate to Europe; you'll follow this journey as part of the topic. Art and DT work will also emcompass both The Aztecs and Chocolate.
English: Our fiction work will be based on 'Charlie and the Chocolate Factory' by Roald Dahl. We shall also be learning about his life as an author and his early life through extracts from his autobiographies 'Boy' and 'Going Solo' . Non-fiction work will be based on The Aztecs and their discovery of chocolate and how it has developed into the multi-million pound enterprise it is today through the work of one of the most famous chocolatier partners - the Cadbury brothers.
Grammar, punctuation and vocabulary will continue to be taught through the texts we use, making this purposeful and as exciting as we can! Your homework tasks will also be based on these concepts.
We shall continue to learn spellings each morning in differentiated groups, practising spelling rules and dictionary work in preparation for our weekly spelling tests on a Friday. Year 6s will be together for this, as it will make up part of their English revision.
Science: 'Properties and Changes of Materials'. Mrs Lord will be helping you to explore materials and their scientific properties. You will be creating solutions; separating, filtering and exaporating; and dissolving, whilst observing reversible and irreversible changes. The investigations will be very 'hands-on' and give you lots of opportunity to develop your 'fair testing' skills along the way. Where possible these activities will be linked to your chocolate work.
Maths: Times Tables are high on the agenda this term and so we will begin each morning off by playing multiplication games, chanting, singing and testing those skills. 'Active Maths' will continue each morning for the Year 5s, whilst Year 6s will have a Maths revision session with Mrs Lord. Year 5s will continue to have a daily maths lesson with Miss Mason, this will include lessons in our new outdoor Maths area. This term, problem solving based on real-life scenarios, place value, calculations, measures and fraction work will all be covered.
Computing: 'Stop Motion Animation' and 'Scratch' - Mr Evans will be teaching you the knowledge and skills needed to create some wonderfully imaginative stories, games and animations.
RE / PSHE: RE work will focus on Practices and Ways of Life. Mrs Lord will help you to develop your understanding of religion through learning about key religious figures and sacred writing.
Other subjects will be taught by the following:
Music: Mrs McAllister
Spanish: Congleton High School
PE: Sports Coaching North West
What do we need to remember to bring to school?
Our PE days are Tuesday and Friday. Please make sure you bring your kit (white T-shirt, black shorts / skorts/ jogging bottoms and trainers). All long hair should be tied back and under no circumstances should jewellery be worn.
Golden Time activities will continue to take place on Friday afternoons led by Mrs Fish.
Homework tasks for both English and Maths will be given out every Friday, with the work due in the following Thursday. If you do not bring the tasks in to school by Friday, you will have to miss playtime as a consequence. Please bring your yellow homework diary with you so we can record all of your tasks clearly. Remember to ask your parent or carer to sign your homework diary ready for each Friday.
Spelling tests will take place every Friday morning, with new spellings given out for the following week. These words will be based on the spelling rule you have learnt in your spelling group activities.
Please remember to bring your reading book and reading record every day in order to read in class and to an adult if necessary.
You are responsible for changing your reading book on a regular basis, so please remember to use the chart on the wall in the classroom for me to keep track of your reading. Please remember to ask an adult at home to sign your reading record each week.
Finally, if you should have any questions about our class, don't forget to ask!
Mrs Bours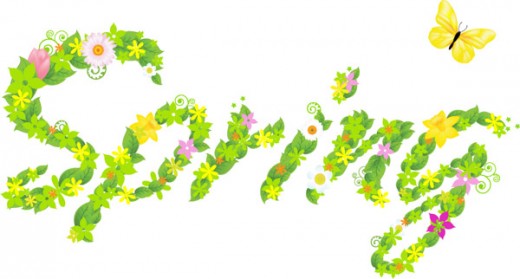 ​​
Files to Download
Years 5 and 6: Important News items
Years 5 and 6: Blog items
There are no blog items to display
Years 5 and 6: Gallery items
There are no Gallery items to display
Years 5 and 6: Events items
There are no Events items to display